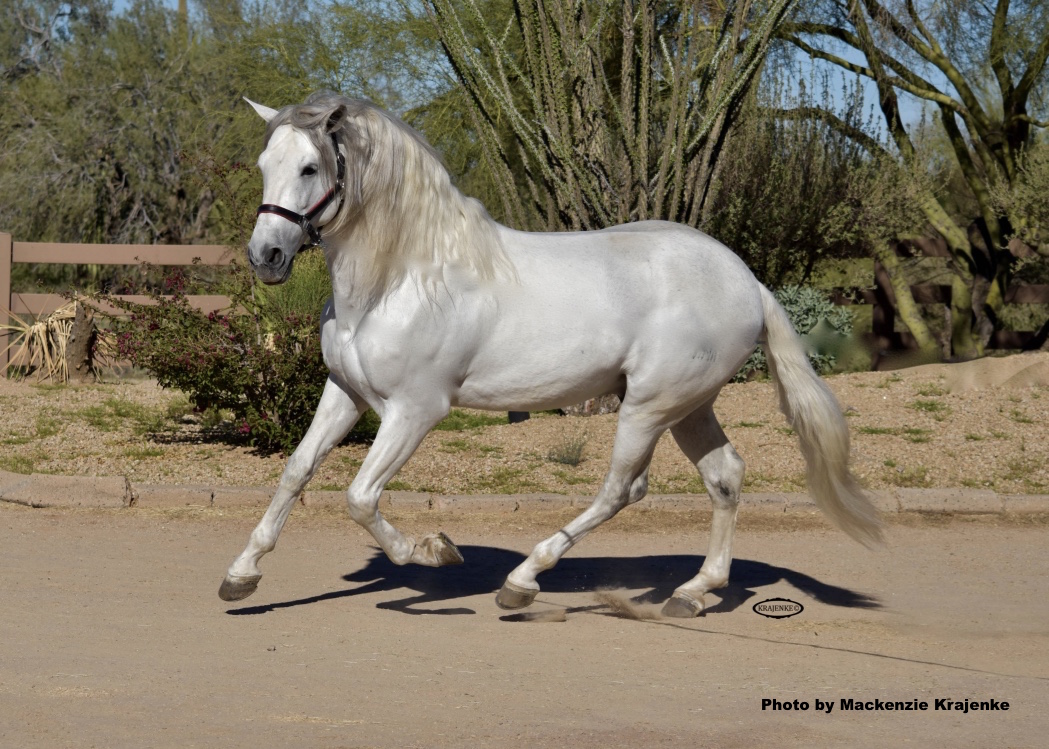 Ilustre | 10 Years Old | PRE Imported From Spain
Ilustre :  10 year old PRE imported from Spain December 2015.  PSG level schooling Intermediate 1 and 2.  This stallion has heart and soul and will achieve Grand Prix in a short time.  He is  of a classical Baroque Escalera lineage.  He works in hand and is schooled in passage, piaffe, and levade. He has competed in Alta Escuela competitions in Spain as well as Pas De Deux exhibitions and competitions in Spain and America. Achievements: 2013 alta escuela champion in Spain. 4th level Pas De Deux with a score of 70.6  in AZ 2016.   Featured in Horse Flicks TV " The Iberian Horses"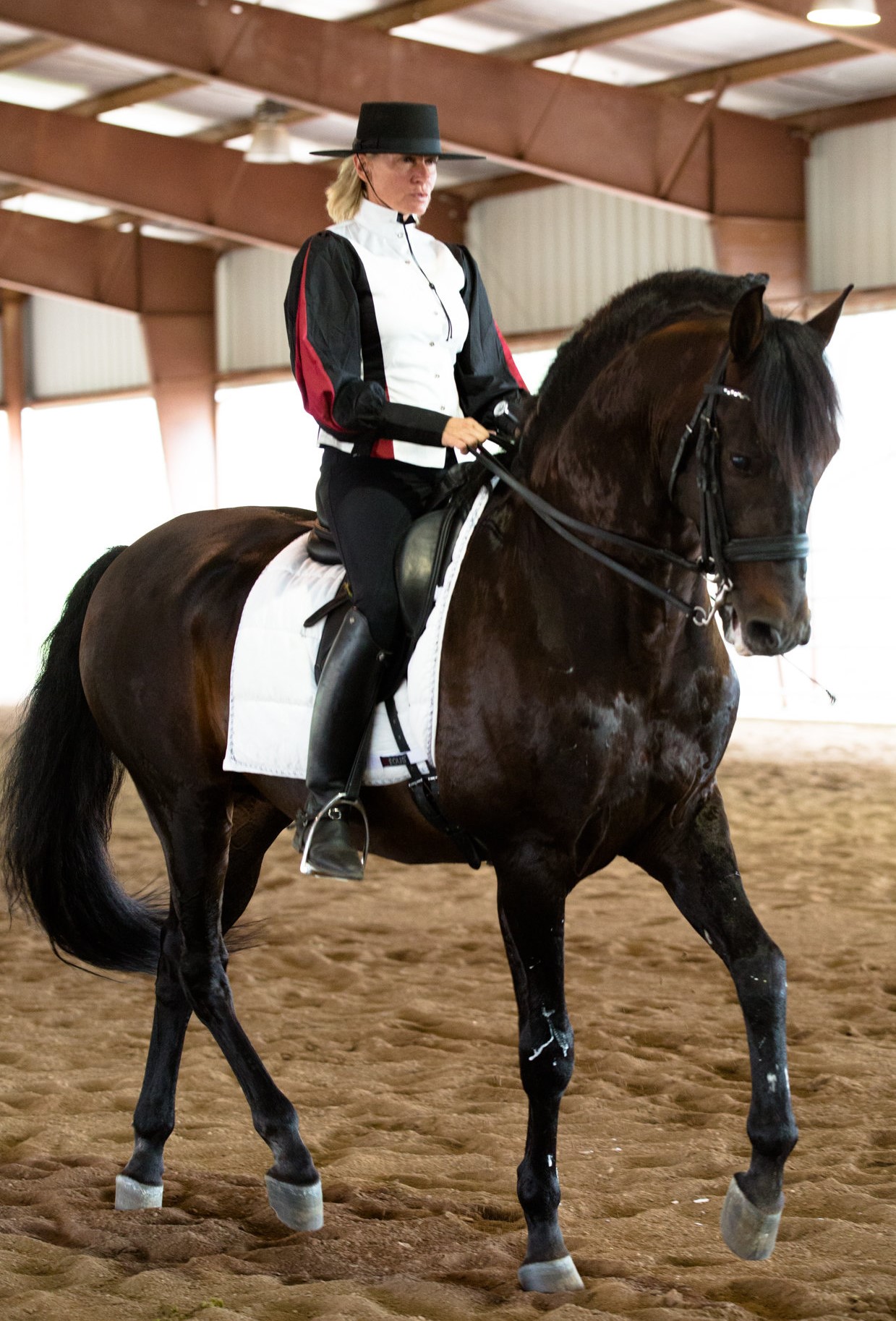 Samaritano IX | 16 Years Old | Grand Prix | PRE Imported From Spain
Samaritano IX : 16 year old PRE imported from Spain January 2015.  He is a Grand Prix dressage champion, who earned 4th place at SICAB 2014.  This bold and securely schooled stallion knows it all.  Since arriving to USA he has competed in AZ, NV and California and has achieved Grand Prix  status in the USA and is the only regional " open" qualified Grand Prix horse in Arizona for 2016. Achievements: SICAB Grand Prix champion 4th in the nation 2014. PSG champion 3rd place in AZ 2015. Grand Prix,  " Open" regional qualified horse in AZ 2016.  Featured in Horseflicks TV  "The Iberian Horses"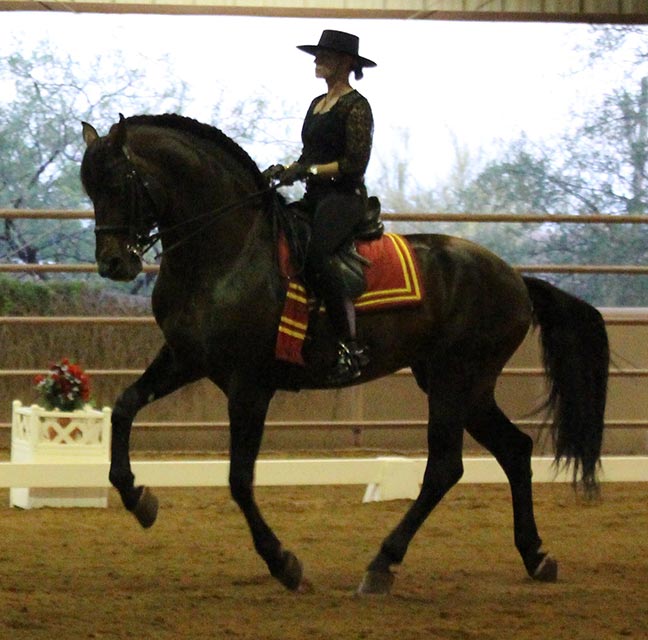 Fetiche De Roldan | 7 Years Old | PRE Imported From Spain
Fetiche De Roldan : 7 year old PRE Imported from Spain January 2017.  This horse is a youthful well schooled stallion trained by one of the best trainers in the south of Spain.  This horse has a presence of no other and is schooled up to Intermediate levels and will soon be showing Grand Prix in USA.  He has a tremendous work ethic and presence. Achievements: Looking forward to youth championships 2017.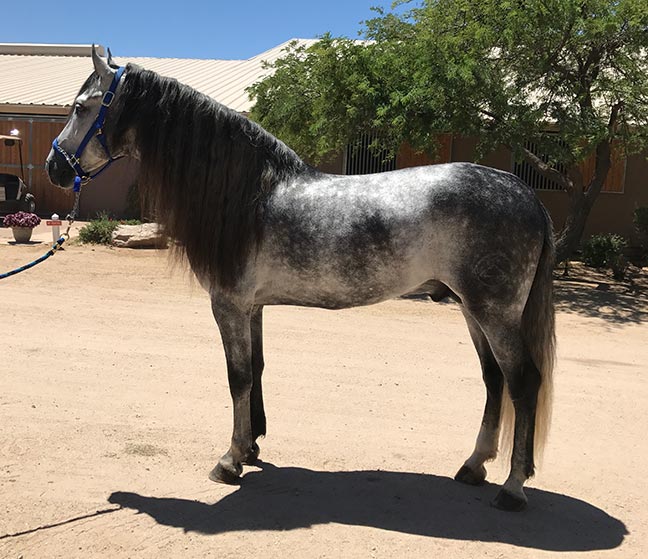 Quinto | 6 Years Old | PRE Stallion imported from Spain
Quinto.  We are proud to introduce Quinto our imported Spanish stallion from Spain.  He has a personality of such softness and honest eyes giving his best in all that he does.    He has a lofty trot, smooth canter and  suppleness for every rider to be able to enjoy.  He loves human attention making him a barn favorite.