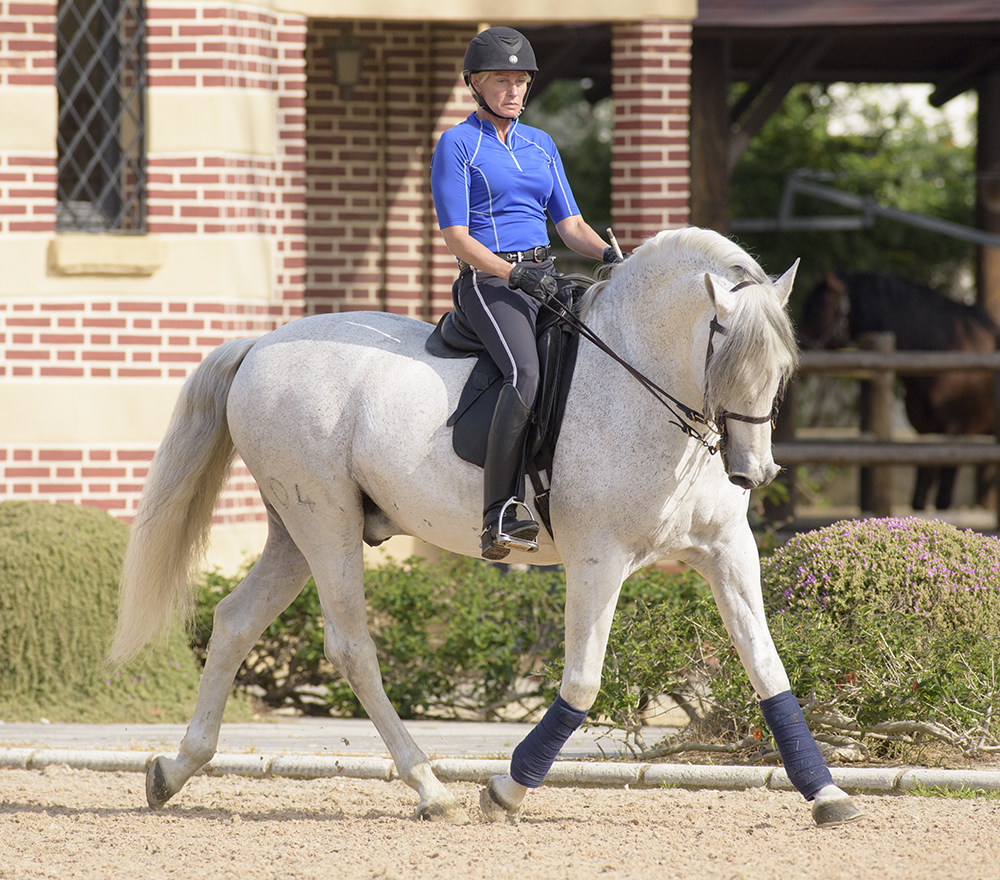 Sandra Luebbe | Grand Prix Open Dressage Rider
Training Horses and Riders up to Grand Prix.  Sandra has attended the Real Escuela del Arte  Ecuestre in Jerez, Spain and has studied under the professional guidance of Raphael Soto, Juan Rubio and Belen Boutista.  She has achieved Grand Prix gold and silver medals as an open rider with the USDF.  She has trained under a number of US professional trainers such as Paula Paglia, Matthew Cunningham, Ulf Wadeborn, and Andre Ganc  to name a few.  She has shown in Las Vegas at Andalusian World Cup winning many classes.
Sandra has imported a number of PRE Stallions from Spain and continues to train them up to Grand Prix levels showing their agility as a world class dressage horse.  She first showed Samaritano IX in Grand Prix, and later acquired her second Grand Prix horse Fetiche De Roldan who she trained herself to Grand Prix level obtaining reserve champion at Del Mar national show in California.  Sandra has taken 5 other riders up to Grand Prix on Samaritano IX teaching them the GP skills so they could earn their gold medals. She has also created a freestyle CDI for Samaritano IX for one of her riders winning third at Del Mar CDI.  She has been instrumental in spreading her dedication of the PRE to many other riders and through her influence many riders have gone on to purchase their own PRE horses. Sandra has extensive experience in finding PRE's to suit riders and has assisted a number of students in finding the right horse.
Sandra Luebbe offers classes on our Pura Raza Espanola horses ( PRE ) to introduce riders to advanced skills such as Passage, Piaffe, tempe changes, and half pass.
Classes are offered to riders who want to feel the high schooled skills of dressage.  Our goal is to introduce this magnificent horse to riders and allow them to feel the difference of the PRE and all they have to offer!
Contact us for more information
Phone: 206.604.3034
Email:  royalandalusians@gmail.com